Estrella Insurance #122
Martha Rodriguez
Agent, Miami Beach, FL
Office hours
Mon:

9AM-7PM

Tue:

9AM-7PM

Wed:

9AM-7PM

Thu:

9AM-7PM

Fri:

9AM-7PM

Sat:

9AM-5PM

Sun:

OFF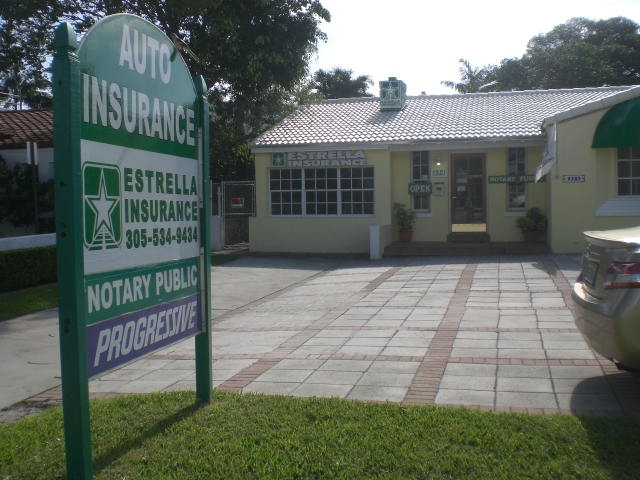 Location Information
Nuestra oficina esta ubicada en el Corazon de South Beach con la alegria y la fantasia del lugar.
Se sentira en un ambiente de cordialidad y profesionalismo para ofrecerle la mejor opcion para sus necesidades de seguro.
Con nuestra experiencia, encontrara toda la confianza y seguridad para poder ayudarlo con sus Seguros de Carro, Comercio, Casa, Bote, Motorcycle, etc.
Contamos con una gran variedad de companias de renombre local y nacional. Con todo tipo de coberturas y con los mejores precios del mercado.
Localizado en South Beach, FL; Miami Beach, FL - lo invitamos para conocernos y empezar hoy mismo un cambio importante para su proteccion y la de su familia.
Lo estaremos esperando muy orgullosos de poder ayudarlo.
---
Welcome to Estrella Insurance located in the Heart of South Beach on Alton Road and 13th Avenue.
We work in an atmosphere of cordiality and professionalism to provide you the best option for your insurance needs.
With our experience, we find all the confidence and security to help you with your Car Insurance, Business or Commerce, Home, Boat, Motorcycle, etc.
We have a variety of reputable companies locally and nationally. With all types of insurance and the best prices in the market.
Located in South Beach, FL; Miami Beach, FL - we invite you to meet us and get started today a major change for your protection and that of your family.
We will be waiting very proud to help.
How did we do?
Click below to rate your experience with us