Estrella Insurance #205
Graciela Rios
Agent, Davie, FL
Office hours
Mon:

9AM-7PM

Tue:

9AM-7PM

Wed:

9AM-7PM

Thu:

9AM-7PM

Fri:

9AM-7PM

Sat:

9AM-5PM

Sun:

OFF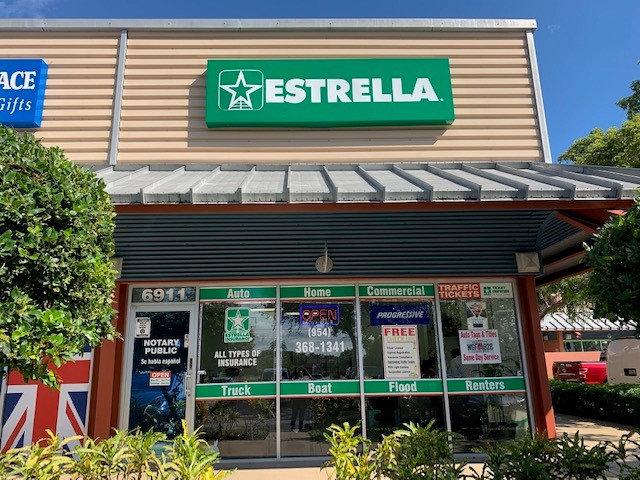 Location Information
Welcome to Estrella insurance located at 6911 Stirling Rd Davie, FL 33314. Just ½ mile east of University Drive.
Our team is ready to assist you in getting a fast and accurate auto quote. Also can provide you with Homeowners, commercial insurance and much more.
---
Binvenido a Estrella Insurance ubicado en el 6911 Stirling Rd Davie, FL 33314. Media milla al este de University Drive.
Nuestro agentes estan listos para darle una cotizacion rapida y exacta. Tambien le podemos proveer otras cotizaciones como casa, seguros comerciales y mucho mas.
How did we do?
Click below to rate your experience with us