Estrella Insurance #109
Call to get an immediate quote: (305) 220-3151
8733 SW 24 Street
Miami, FL 33165
Services
Auto Insurance
Commercial Insurance
Home & Renters Insurance
Business & Workers Comp Insurance
Boat & RV Insurance
Motorcycle Insurance
Notary Service
Health Insurance
Life Insurance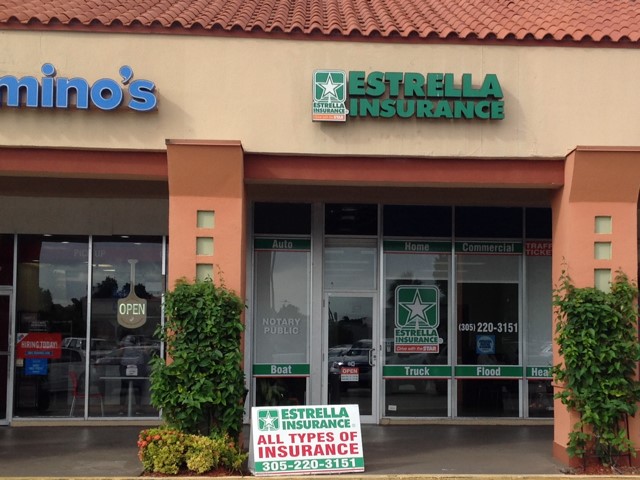 Prefer to get an immediate online quote now?
Get the lowest auto insurance rate now by submitting a fast and easy online quote.
Don't wait, be ready!
Enrollment is not here, but you can start getting help now

Do you need direct help with an agent now? Our Estrella Insurance agents are standing by to help you. Connect with an agent now!