Estrella Insurance #339
Sisley Vargas
Agent, Davie, FL
Office hours
Mon:

9AM-7PM

Tue:

9AM-7PM

Wed:

9AM-10PM

Thu:

9AM-10PM

Fri:

9AM-10PM

Sat:

9AM-5PM

Sun:

OFF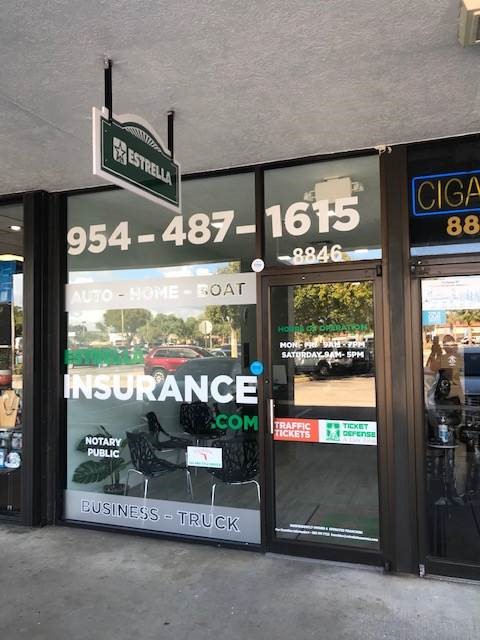 Location Information
Bienvenido a Estrella Insurance localizado en 8846 W State Rd 84.
Ofrecemos diferentes tipos de seguro para su Auto, Barco, Casa y Motocicleta en Davie, FL.
Tambien hacemos Seguros Comerciales para su negocio con precios muy competitivos.
Nuestros empleados con mucho gusto le ayudaran a obtener un presupuesto gratis para su seguro en una forma rápida, eficiente y profesional.
---
Welcome to Estrella Insurance located on 8846 W State Rd 84.
We provide all types of insurance in Davie, FL.
Our team can help you get a free quote for Auto Insurance or Commercial Insurance. We can also help you with Homeowners, Boat and Motorcycle Insurance.
Our staff will help you quickly and efficiently.
How did we do?
Click below to rate your experience with us
How did we do?
Click to rate your experience with Estrella Insurance #339